Yes, it be that time yet again, ye scurvy rats! International Talk Like a Pirate Day! How do ye plan to celebrate this day, Mates?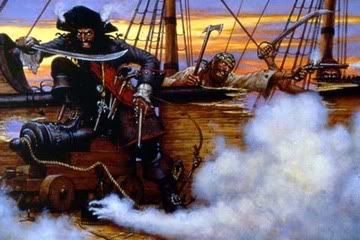 For ye olde seadogs and the bonnie lasses (especially Rosemary 🙂 )
(Sorry, the guy pirate is gone. I did not keep the photo, and someone whined at Photobucket)
Captain W has even joined our great, grand affair!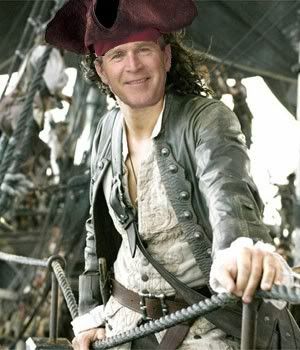 Avast! Even ye olde Speakere, Nance Pelosi, has sailed by to say Happy Talk Like a Pirate Day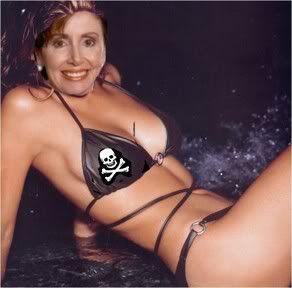 So, ye make it a fine, bonnie day, Mates!
Swag-posted to Outside the Beltway, Perri Nelson's Website, Blog @ MoreWhat.com, DeMediacratic Nation, Adam's Blog, Right Truth, Inside the Northwest Territory, The Meat Scale, Webloggin, The Amboy Times, Cao's Blog, Conservative Cat, Pursuing Holiness, Rosemary\'s Thoughts, third world county, Faultline USA, The Crazy Rants of Samantha Burns, The World According to Carl, Blue Star Chronicles, The Pink Flamingo, Republican National Convention Blog, Gulf Coast Hurricane Tracker, Dumb Ox Daily News, Right Voices, Gone Hollywood, CatSynth.com, and The Yankee Sailor, thanks to Linkfest Haven Deluxe.

If you liked my post, feel free to subscribe to my rss feeds.