Funny stuff:
A drunken Chinese migrant worker jumped into a panda enclosure at the Beijing Zoo, was bitten by the bear and retaliated by chomping down on the animal's back, state media said Wednesday.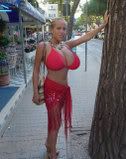 Meanwhile, Stacy has her Friday Freaks, and Ogre shows butt crack.
Greta is on vacation for a few days. Time for a comment party of destruction?
Alabama Improper was into the whole booby bloggin' thang.
A criminal boobies story at The Bullwinkle Blog.
Other's to come when I have time to hang out.
Update: One for Stacy and the other fine ladies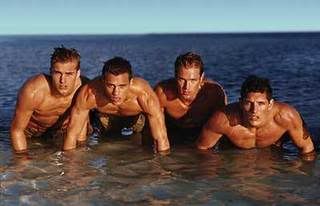 If you liked my post, feel free to subscribe to my rss feeds.