It's that time of the week again, however, the Official Surrender Monkey of the Democratic Party has been banished for the day. Deaf has already had a good week, what with the seething over Independence Day, the handwringing and blame over North Korea's silly little missile launches, and abject moonbattery for Bush's birthday.
Instead, the Union Jack has decided to make an appearence, in honor of the 1 year anniversary of the 7/7 attacks.

Lizzy has stopped by, to tell the Islamofacists where to go (pinup by Lorenzo Spelonga)
Of course, there are some Surrender Monkeys out there, such as Newsweek, which is yammering on about the "deep rift" in British life highlighted by the suicide bombings. They never can give it a rest, eh?
We are all British today.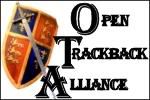 Send a trackback to this post, but don't forget to link it.
Others on 7/7: The Jawa Report

If you liked my post, feel free to subscribe to my rss feeds.