Hey, y'all, Jebediah here. And I reckon I'm not getting this whole "today is Pure Evil" day.
Is Tuesday's date — 6-6-6 — merely a curious number or could it mean our number is up?

There's a devilishly odd nexus of theology, mathematics and commercialism on the sixth day of the sixth month of the sixth year. OK, it's just the sixth year of this millennium, but insisting on calling it 2006 takes the devil-may-care fun out of calendar-gazing.
I'd be a wee bit more concerned if it was June 6th in the year 6, or if it was the 666th day on the calendar. But, I guess, I am taking the fun out of the day.
You want pure evil?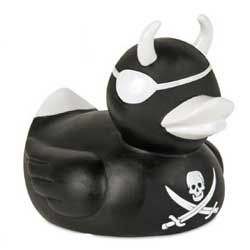 That's evil. But how about

If you liked my post, feel free to subscribe to my rss feeds.