Happy start of the workweek, all you crazy folks out there. Git 'er done!
[gv data="http://video.google.com/googleplayer.swf?docId=4762649201914426743″ allowScriptAccess="sameDomain" quality="best" bgcolor="#ffffff" scale="noScale" wmode="window" salign="TL"  FlashVars="playerMode=embedded"][/gv]
Do you have an interesting post? Or just a post?

Want it spread around? Well, go ahead and link it up! Otherwise, Cynthia McKinney may pop you one, or worse!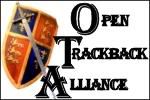 Send a trackback to this post, but don't forget to link it.

If you liked my post, feel free to subscribe to my rss feeds.