Nothing like a hottie in a Pirate Bikini.
I managed to get some exclusive photo's of some of my favorite Defeatocratic babes posing in Pirate Bikini's. Are you ready to get excited, guys?
Let's start with my buddy Nance Pelosi, here in a fetching pirate bikini with wrap around straps: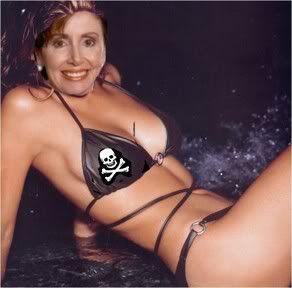 Next, hottie Hils Clinton, who hopes this photo of her wearing a stunning black string pirate bikini will propel her to the White House in 2008
 
And, finally, Rep. Cythia McKinney, who hopes this pirate bikini will save her from jail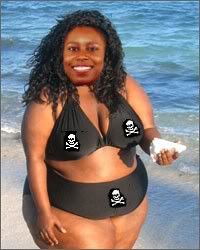 And, speaking of nice booty………….that's a blog war I can get behind 😉

If you liked my post, feel free to subscribe to my rss feeds.