How dare you not purchase an electric vehicle that will cost so much you'll be eating Ramen noodles and ground beef in a tube
Expect More Disasters, U.N. Warns, as Climate Change Worsens Everything From Droughts to Economic Meltdowns

A disaster-weary globe will be hit harder in the coming years by even more catastrophes colliding in an interconnected world, a United Nations report issued Monday says.

If current trends continue the world will go from around 400 disasters per year in 2015 to an onslaught of about 560 catastrophes a year by 2030, the scientific report by the United Nations Office for Disaster Risk Reduction said. By comparison from 1970 to 2000, the world suffered just 90 to 100 medium to large scale disasters a year, the report said.

The number of extreme heat waves in 2030 will be three times what it was in 2001 and there will be 30% more droughts, the report predicted. It's not just natural disasters amplified by climate change, it's COVID-19, economic meltdowns and food shortages. Climate change has a huge footprint in the number of disasters, report authors said.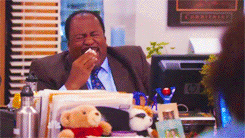 Did they just link Wuhan Flu to 'climate change'? When any person who's not an idiot knows it came from a lab. Certainly they wouldn't link natural disasters, right?
Not every hurricane or earthquake has to turn into a disaster, Mizutori said. A lot of damage is avoided with planning and prevention.
Yup, linking earthquakes to people refusing to give up eating meat and pay carbon taxes.
That's because both COVID-19 and climate change disasters have come to places that didn't used to get them, like tropical cyclones hitting Mozambique, Mizutori said. It's also the way disasters interact with each other, compounding damage, like wildfires plus heatwaves or a war in Ukraine plus food and fuel shortages, Pulwarty said.
Yup, linking the Chinese coronavirus. Cultists.
"In a world of distrust and misinformation, this is a key to moving forward," said University of South Carolina Hazards Vulnerability and Resilience Institute Co-Director Susan Cutter, who wasn't part of the report. "We can move forward to reduce the underlying drivers of risk: Inequality, poverty and most significantly climate change."
And had to throw in "misinformation", along with other political things. And, yes, the report, if you check the first link in the first excerpt, mentions volcanoes, landslides, extreme cold temperatures, and all storms to the actions of mankind. Because a cult
So, I'm guessing that the volcano that was popping off in the Canary Islands recently was not natural in the mind of a climate cult member? Loony tunes. BTW, the report is all about "transforming governance for a resilient future." Not ominous at all.
And, yes, lots of "news" outlets are pimping this report.

If you liked my post, feel free to subscribe to my rss feeds.