What is needed are more mental health professionals who won't coddle these cultists, who will tell the politicians, news media folks, and those pushing climate crisis doom to just stop it
'Climate hostages': Overwhelming impacts of climate change have many feeling trapped
The original headline, "Ecopsychologist discusses how climate change makes many people feel like 'hostages'", but, King5 news in Seattle probably thought that was too over-the-top even for the unhinged leftists in the area. And very silly
Scientists have warned for years that the effects of climate change will impact our health, even beyond weather-related disasters.

In 2019, while the Natural Resources Defense Council released a study that showed 245 people died from 2012's wildfire smoke, young activists like Jamie Margolin from Seattle were also pointing out another health issue: climate anxiety.

"It's really hard to grow up on a planet full of ifs," she told the Associated Press.

Margolin and a number of other mostly young people are what psychologist Dr. Thomas Doherty refers to as "climate hostages."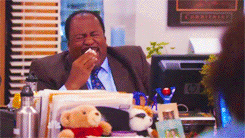 Mentally, these imminent and long-term effects make some individuals feel trapped. Doherty uses the phrase "climate hostage" to explain this feeling. He told KING 5 the term is "meant to capture the pressure that people feel kind of trapped between their desires for a better world for themselves and their community in terms of sustainability."

Doherty, who counsels and practices "ecopsychology" in Portland, believes nature has healing powers and helps his patients develop a stronger bond with the natural world while also working through the anxiety they might have over the harm humans have caused.

"A lot of these climate and environmental concerns just affect our nervous system, just like any other concern, like economic concerns or family concerns, so we get a stress reaction on our body," he said.
Here's an idea: practice what you preach. Or, better yet, stop preaching doom and gloom to people, scaring the crap out of them.

If you liked my post, feel free to subscribe to my rss feeds.