I think we should apply all the rules of the Cult of Climastrology to themselves
Young Portuguese activists take 33 countries to court over climate crisis

Six young Portuguese activists launched Thursday a European human rights case against 33 countries in the latest legal effort to force governments to step up their fight against climate change.

The six filed a claim Thursday asking the European Court of Human Rights to hold the countries accountable for their allegedly inadequate efforts to cut greenhouse gas emissions. The activists argue that failures to address climate change constitute a threat to their physical and mental well-being, violating their rights to life and respect for their families.

They are backed by the Global Legal Action Network, a international nonprofit organization that challenges human rights violations, and a team of five London lawyers. The countries named in the complaint include the 27 member nations of the European Union plus the United Kingdom, Switzerland, Norway, Russia, Turkey and Ukraine.
Nope, not astroturfed by adult cultists backed by big money groups.
The six Portuguese range in age between 12 and 21. Four of them live in central Portugal, where wildfires blamed in part on climate change killed more than 100 people in 2017. The two others live in Lisbon, an Atlantic coastal city threatened by rising sea levels.

If the activists win their case at the court in Strasbourg, France, the countries would be legally bound to cut emissions in line with the requirements of the 2015 Paris climate accord. They would also have to address their role in overseas emissions, including by their multinational companies.
Wait, are they saying that all these Paris climate accord signatories aren't actually doing what needs to be done according to them signing the document? Huh. But, if they really want to do their part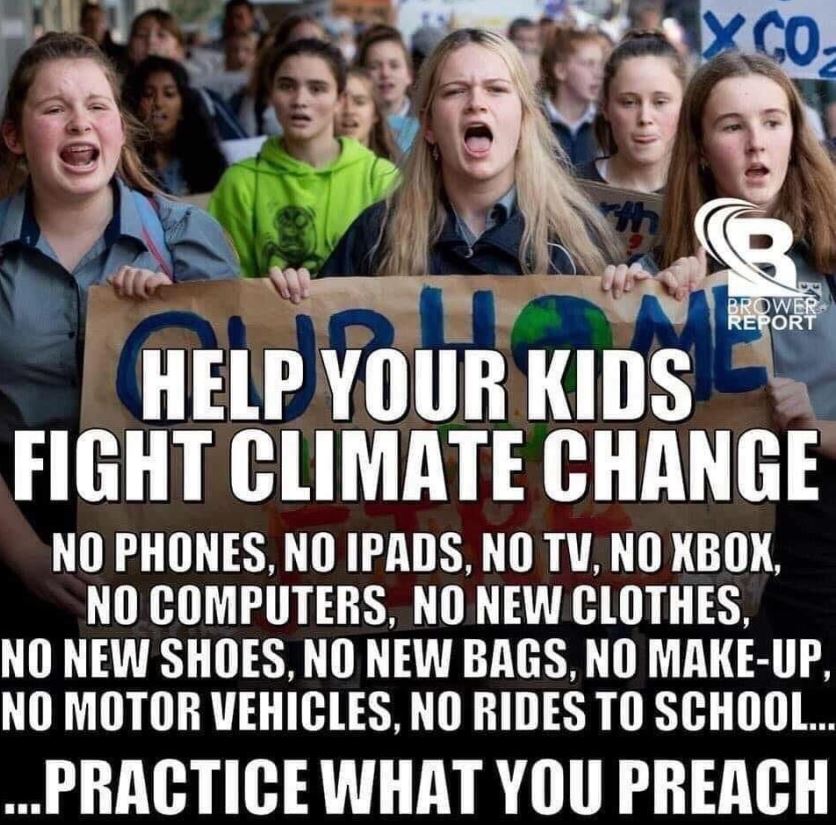 And if their lawsuit wins, then Portugal would have to give up most of their exports, with tomato paste being one of the biggest in the world, and importing a goodly chunk of food, because it's not the greatest for agriculture. Oh, and all that wine they export. And then there are the metals they export. And then all that oil and coal they need to import to provide 4/5ths of their energy. And a good chunk of tourism will be dead.

If you liked my post, feel free to subscribe to my rss feeds.