What Barack Obama increased Donald Trump can decrease. The level of CAFE standards that Obama raised them to was not mandated by law, but whim. Donald Trump had every legal privilege to reduce them
Trump Administration Sued for Gutting Clean Car Standards

Environmental advocates filed lawsuits today in federal court against the Trump administration for its illegal rollback of clean car and fuel economy standards. The administration's rule is based on massive technical and economic errors – and fails to meet core legal requirements.

The vehicle-emission and fuel-economy standards issued under the Obama administration slashed climate-changing air pollution and cut America's oil dependence while saving drivers $90 billion at the pump. It's the single largest action the federal government has taken to address climate change.

The 12 groups (listed below) sued the Environmental Protection Agency and National Highway Traffic Safety Administration in separate lawsuits in the U.S. Court of Appeals for the District of Columbia Circuit.

"These illegal rollbacks mean more air pollution that harms our health and fuels the climate crisis, while sucking billions of dollars more out of Americans' pockets at the pump," said Ben Longstreth, senior attorney for NRDC (Natural Resources Defense Council).
There's nothing illegal: government is allowed to roll back previous orders, and presidents can cancel executive orders of previous presidents. If auto makers want to keep using a higher standard, that is up to them. You know who pays for it, right?
"The Trump administration's reckless reversal of the clean car standards is riddled with mathematical and logical errors, according to the administration's own economists," said Joanne Spalding, the Sierra Club's Chief Climate Counsel. "This flawed rule will increase pollution, endanger public health, cut auto jobs, and further burden American families with higher fueling costs. The Sierra Club has fought for strong clean car standards for decades, and today's filing is the latest in years of advocacy for climate action that protects people and the planet."
What jobs were created by increasing CAFE standards? None. What jobs will be lost from decreasing them? None. Since people are buying more and more SUVs, I'm guessing they do not care that they do not get as good fuel economy, so do not mind paying more yearly for gas. You know what endangers public health? CAFE standards, which have made cars more likely to kill in accidents.
"The Trump administration's rollback of the Clean Car Standards will hurt Americans, increase harmful pollution, cause more than 18,000 premature deaths, and cost consumers billions of dollars at the gas pump," said EDF lead attorney Peter Zalzal. "The rollback is deeply and fundamentally flawed, it is inconsistent with the agencies' legal duty to reduce harmful pollution and conserve fuel, and we look forward to vigorously challenging it in court."
It's always something with these nutters. Who still haven't given up their own use of fossil fuels.
"COVID-19 has laid bare the tragic impact toxic emissions and air pollution can have on our health," said Emily Green, senior attorney at CLF. "Rolling back rules designed to create cleaner air and reduce climate-damaging emissions defies reason – and the law. We must hold this administration accountable for its continued attacks on our health and our environment."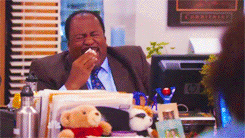 Of course they had to drag Coronavirus into this, because that's what cultists do.

If you liked my post, feel free to subscribe to my rss feeds.