It's coming soon! Maybe! Possibly! They Think! We can solve this with a tax
Humidity and heat extremes are on the verge of exceeding limits of human survivability, study finds

Welcome to "Steambath Earth," featuring sauna-like temperatures and humidity too high for humans to tolerate.

Extremely humid heat that is more intense than most Americans have experienced — approaching a crucial, immovable human survivability limit — has more than doubled in frequency in some coastal subtropical regions of the world since 1979, according to a study published Friday.

The study is the first to find that wet-bulb temperatures of 95 degrees Fahrenheit (35 Celsius) — which render ineffective the human heat response of sweating to shed heat through evaporation, leading to hyperthermia — are already occurring for short periods of time at a few weather stations.

These tend to occur in parts of the Persian Gulf shoreline and coastal southwest North America, where sizzling lands border sultry seas, as well as in northern South Asia, where extreme heat and humidity combinations overlap just before the annual monsoon season begins.
Doom!
With computer-model projections showing the world will continue to warm rapidly in response to increasing amounts of greenhouse gases in the atmosphere, the study, published Friday in the journal Science Advances, warns that highly populated regions of the world will be rendered uninhabitable sooner than previously thought for parts of each year.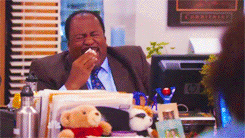 They don't really say when "sooner" is. So, this is politics, not science. Further, there is nothing unusual going on than any other Holocene warm period.

If you liked my post, feel free to subscribe to my rss feeds.