Obviously, the Scottish government thinks women are not capable of earning enough money to buy pads and tampons. Rather a sexist opinion, right?
Scotland's parliament just voted to make pads and tampons 'free.' CBS News reported 'the US could be next.'

Scottish parliament voted almost unanimously on Wednesday to provide "free" feminine hygiene products to anyone who needs them, by offering pads and tampons in certain public spaces to the tune of an estimated $31 million annually.

The move makes Scotland the only country in the world to offer "free" sanitary products to all women, and CBS News — citing a proposed bill by a Democratic congresswoman from last year — reported that "the U.S. could be next."

Reuters reported that "The Period Products (Free Provision) Scotland Bill passed through its first stage with 112 votes in favor, none against and one abstention." The second stage involves members offering amendments to the legislation.

As it stands now, the proposal would mean the Scottish government would pay to make sanitary products available free of charge at places like pharmacies and community centers "for anyone who needs them," according to the BBC. The country already has a federal policy of providing such products at schools and universities.
In other words, the money will just magically appear from the Money Unicorn to pay for this. It certainly won't be all the taxpayers, right?
The bill's sponsor, Monica Lennon, celebrated the measure as a "milestone moment for normalizing menstruation in Scotland and sending out that real signal to people in this country about how seriously parliament takes gender equality," The Washington Post reported.

Scotland's new law is in response to the movement against "period poverty," the concept that not all women and girls can afford sanitary products. A gender-equality activist movement has taken hold of the issue, arguing that it is the government's responsibility to provide feminine hygiene products to the public or at the very least reduce or remove so-called "tampon taxes" on such items.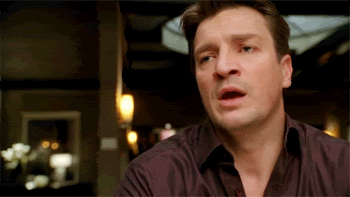 Let's be honest: despite all the SJW yammering, this is really about patronizing women in order to attempt to buy their votes. Nothing more, nothing less. If Democrats truly attempt this here in the U.S., there will be all sorts of flowery talk but it will still be about buying votes using Other People's money. But, as they, and the Scots, are doing this, they're basically saying that women are too stupid to be able to earn the small amount of money necessary for these products.

If you liked my post, feel free to subscribe to my rss feeds.