We can also say bat-guano insane without saying "you're just 5 beers short of a 6 pack"
Grieving for the environment, without saying 'climate change'

Agnieszka Wolska, a therapist in Calgary, joined an "Eco-Grief Support Circle" that meets twice a month after losing faith, she says, that nature could rebalance itself. She compares the circles to being at a wake, but it's also where she finds hope. "Together we have less individual despair. We can just have connection instead of fear or just sadness," she says.

Academics have begun to attach neologisms to feelings like Ms. Wolska's: "solastalgia," coined by an Australian philosopher in 2005, describes a form of distress caused by environmental change, or "ecological grief." Those feelings of loss surrounding a place are becoming increasingly common, as wilder weather patterns and natural disasters are, many scientists say, becoming more commonplace. (snip)

"I remember after the flood thinking, nothing is the same anymore," she says over coffee in her farmhouse on a recent day. "All my favorite places are destroyed."

That refrain is becoming increasingly common, as weather patterns and natural disasters are becoming more intense. Academics have even begun to attach neologisms to the feelings: "solastalgia," coined by an Australian philosopher in 2005, describes a form of distress caused by environmental change, or "ecological grief."
Call it what you want, it's still crazy. The climate is always changing, weather will always happen. Did you know that they found elephant bones on the bottom of the Mediterranean Sea? That's because it was mostly dried up during the last glacial period. It couldn't sustain itself without the Atlantic Ocean, which was too low from being locked in ice. The Sahara was once not a desert (and is trending back that way now).
"There are many people who might deny climate change, for example, but still have really fundamentally strong relationships to their land and to nature, and that's something we need to tap into," says Katie Hayes, who is working on her doctorate at the University of Toronto on the psychological and social consequences of climate change, using the 2013 Alberta floods as a case study. "People can have anxiety about what's happening to them and maybe not see that climate change is a problem that is exacerbating that ecological degradation."
I believe the climate has and is changing. The fact that it is mostly from natural causation isn't making me nuts.
Amy Spark trained as an environmental scientist and co-founded the Calgary-based Refugia Retreats in 2016. They run workshops focused on the intersection between ecological change and mental health. Sometimes those meetings take the form of informational sessions at universities or community centers, where she and her colleague provide an overview of the growing body of research on ecological grief. Sometimes they are spiritual retreats that help participants process their feelings about the loss of cherished spaces – a destroyed landscape or even a single tree.

The anxiety they see is often not about the changes in the present but fears about what is coming or doubts that individual action – say, eschewing plastics – will make a difference. Much distress comes from disorientation – a sense that rhythms of the seasons aren't reliable, that birds are chirping at unfamiliar times of year, or that wildfire smoke is coming earlier.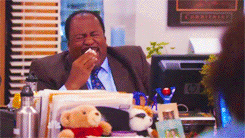 If you liked my post, feel free to subscribe to my rss feeds.