Thankfully, we have People Magazine, a rag supposedly about celebrities and such, to tell us these things
Feeling Anxious About Climate Change? Therapists Say You're Not Alone

Therapist Andrew Bryant says the landmark United Nations climate reportlast October brought a new mental health concern to his patients.

"I remember being in sessions with folks the next day. They had never mentioned climate change before, and they were like, 'I keep hearing about this report,'" Bryant said. "Some of them expressed anxious feelings, and we kept talking about it over our next sessions."

The study, conducted by the world's leading climate scientists, said that if greenhouse gas emissions continue at the current rate, by 2040 the Earth will warm by 2.7 degrees Fahrenheit (1.5 degrees Celsius). Predictions say that increase in temperature will cause extreme weather events, rising sea levels, species extinction and reduced capacity to produce food.

Bryant works at North Seattle Therapy & Counseling in Washington state. Recently, he said, he has been seeing patients with anxiety or depression related to climate change and the Earth's future.

Often these patients want to do something to reduce global warming but are overwhelmed and depressed by the scope of the problem and difficulty in finding solutions. And they're anxious about how the Earth will change over the rest of their or their children's lifetimes.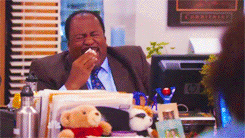 There's an easy answer. Give up their modern lifestyles and make their lives carbon neutral. Boom. Solved.
Although it is not an official clinical diagnosis, the psychiatric and psychological communities have names for the phenomenon: "climate distress," "climate grief," "climate anxiety" or "eco-anxiety."
How about "climate nuttbaggery"?
There is no epidemiological data yet to show how common distress or anxiety related to climate change is. But, people say these feelings are real and affect their life decisions.
Apparently not affecting their life decisions, because we do not hear about a mass movement of them giving up their own fossil fueled travel, hand washing clothes, no ice makers, turning the AC up to 80, 2 minute showers, living in tiny apartments in rat warren properties, and so forth.
For Laura, becoming involved with the international activist group Extinction Rebellion has helped her build a network of people who share her values and made her feel as if she's making a positive contribution to society. With the group, she has participated in nonviolent protests and is organizing the Atlanta chapter's first grief circle, where people can share their anxiety and grief about the destruction of the Earth.

"Activism is also therapy for me," said Laura.
Being a lunatic and causing problems for other people is her therapy. Go figure.

If you liked my post, feel free to subscribe to my rss feeds.