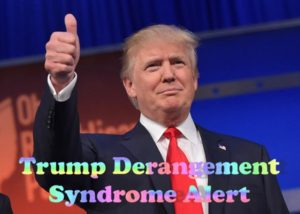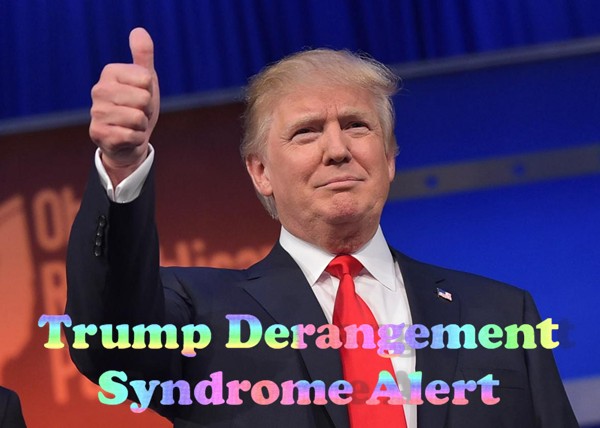 So, yeah, wow, an even bigger earthquake struck California
(CNN) A powerful 7.1-magnitude earthquake swayed buildings and cracked foundations in Southern California on Friday night, sending terrified residents sleeping on the streets a day after another temblor hit.

The latest earthquake Friday struck 11 miles northeast of Ridgecrest, according to the US Geological Survey. It was five times bigger than Thursday's 6.4 -magnitude earthquake, also centered near Ridgecrest, CNN Meteorologist Brandon Miller said.
I ignored the lunatics doing this on the 4th, but, it's gotten worse
All I'm saying is there were no multiple earthquakes within a 36 hour span under Obama…. thanks trump

— Jonathon Isaac (@Jonathon_Isaac_) July 6, 2019
So another earthquake…. Man y'all better listen to Mother Nature *cough* Trump bitch ass *cough*

— Ausj Holland (@AusjHolland) July 5, 2019
Trump: "These earthquakes are result of a number of bigly things. First, too many illegals at the Southern Border creating a weight imbalance. Plus so many caravans rumbling across Mexico toward America. And then God wanting to send a message against Harris because he loves ME!"

— Michael Avenatti (@MichaelAvenatti) July 6, 2019
Earthquake on 4th of July means Mother Nature doesn't like Trump.

— Mowgli (@AngelDMeza) July 4, 2019
Plenty more out there
TWO HUGE EARTHQUAKES back to back…and they say Climate Change isn't real 🙄#LasVegasEarthquake

— samantha (@supersaltysam) July 6, 2019
If global warming and climate change doesn't explain the earthquakes and wild weather happening in the world then I don't know what does #EarthquakeLA

— bbygirl (@cameoverbacon) July 6, 2019
Let me get this straight..

In all parts of the world simultaneously we are receiving record-breaking earthquakes, hail storms, snow in the summer, flooding and the highest temperatures the coldest climates have ever seen.

.. BUT CLIMATE CHANGE IS NOT REAL?

— Kayla (@kaylakatieann) July 6, 2019
Unfortunately things are gonna get worse. Till the world leaders realizes the magnitude of climate change and the impact it has, we're gonna experience more earthquakes, wildfires, tsunamis, tornados etc. we can only hope for a better future for our kids ✌🏽

— darnel (@donfenelly) July 6, 2019
Omg Just thought of something. And yes I'm stoned. I know why California is having all these big earthquakes! It is Sick and Tired of Trump and his crap . California is trying to break away and become its own country!🤔😏🤣

— Caliheart (@Caliheart74) July 6, 2019
Stopping at "stoned" seems like a good idea.

If you liked my post, feel free to subscribe to my rss feeds.