If you can't pay the fine don't do the crime
Ordered Deported, Then Sent a $497,777 Fine From ICE

Edith Espinal spends her days praying, reading and, when feeling brave, taking short accompanied walks outside the Mennonite church in Columbus, Ohio, where she has been living for 21 months. Church leaders have been protecting Ms. Espinal, who crossed illegally into the United States more than two decades ago, while she fights a deportation order.

But earlier this week, the church secretary handed Ms. Espinal a letter from Immigration and Customs Enforcement that said she had "willfully" refused to leave the country, had "connived or conspired" to prevent her deportation, and would owe the government nearly half a million dollars.

"We don't have this amount of money," Ms. Espinal, 42, said Wednesday of the $497,777 bill. "I never imagined they'd send it to us."

Ms. Espinal was among several undocumented immigrants living in houses of worship who this week received similar notices, the latest measure taken by the Trump administration in its crackdown on illegal immigration.

Citing the Immigration and Nationality Act, ICE officials said the agency has the right to impose civil fines, up to $799 a day, on undocumented immigrants who have been ordered removed, or who have failed to leave the country. Officials said the agency began issuing such notices in December, though it was not clear on Thursday how many had been sent.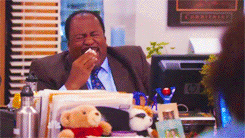 Let's be clear: these are people who have been ordered out by judges after going through the legal process, and have no legal recourse left to stay in the United States. If they do not like the fines, they should have left.

If you liked my post, feel free to subscribe to my rss feeds.