If you saw the last two words and thought "Vagina Monologues", you'd be pretty close. I'd ask them to do the Mohammed Monologues, but, even these religion haters know better than to say something which will get them credible death threats
Review: 'Reindeer Monologues' uses Christmas to create provocative critique

"The Eight: Reindeer Monologues," which opened at M&D Playhouse at 1857 White Mountain Highway in North Conway on Thursday, Dec. 6, is a truly unique holiday show. It is a challenging, thought-provoking look at sexual assault and abuse of power that is equal parts hilarious and heartbreaking.

Written by Jeff Goode in 1994, "The Eight" feels more relevant than ever in the wake of the #MeToo movement, which has thrust issues of sexual harassment unavoidably into the public eye.

Vixen (Sam Kilbride) has accused Santa Claus of molesting her, which brings a media storm to the North Pole. The play is structured as a series of monologues, with each reindeer offering their views on Santa and the accusations.

Unlike the similarly formatted "Vagina Monologues," which is a collection of unrelated monologues about womanhood, the monologues in "The Eight" tell a complete narrative with each successive account giving a more clear picture of what Santa and life at the North Pole is really like. Needless to say, this show is not for children.

Director Ken Martin, who also plays Cupid, the only openly gay reindeer on Santa's team, has guided his actors to a place that feels grounded and sincere. Even the more humorous monologues are based in real emotion, whether that is anger, hurt, confusion or righteousness.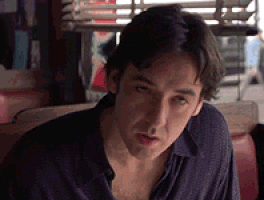 The review doesn't get any better. And includes
Finally, there's Vixen, which the whole play builds toward. Kilbride doesn't hold back. It is a raw, exposed performance full of pain, rage and frustration, not just at Santa, but at a society that blames the victim and gives the benefit of the doubt to the accused. It is a heart-wrenching performance that you sit rapt watching in silence.
Certainly, victims shouldn't be shamed, but, the accused are just that: the accused. Who enjoy the protection of innocent till proven guilty.

If you liked my post, feel free to subscribe to my rss feeds.