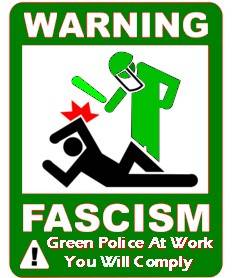 CityLab is super excited to tell us about what local climate actions would have the greatest effect, which include several ideas from different Warmist
Focus on transit and transportation (

forcing people to take mass transit while regulating away fossil fueled vehicles (except for big wigs and celebs, of course)

)
Create 'go zones' (

which is about implementing massive fees for using fossil fueled vehicles in cities

)
Take pressure off the central business district (

limiting where businesses can be so every can (and will be forced) to take mass transit, walk, ride a bike, take an e-scooter, etc

)
Mandate clean energy (

implementing by government force alternative energy sources that aren't ready for primetime

)
Require buildings to be carbon-zero (

massive government regulation that dramatically increases housing and business costs

)
In the go zones one we learn
But if cities consume more than two-thirds of the world's energy and account for over 70 percent of carbon emissions globally, they are also key to the climate change solution. Immediate steps by cities to make themselves more sustainable and resilient are possible, and many are already acting: committing to renewable energy, setting emissions targets, and pledging to stick to the Paris climate agreement goals.
Well, there you go. Big cities which tend to be run by leftists who are manmade climate change Believers are bad for 'climate change'. Huh. When will they all give up their own use of fossil fueled vehicles and go to strictly alternatives to provide them with the power to run 30 story buildings?
Oh, and notice that this is all about government forcing people to do the things that Warmists refuse to voluntarily do.

If you liked my post, feel free to subscribe to my rss feeds.