You just knew this stuff was coming, right? That the Cult of Climastrology would use Christmas to push their own cultish beliefs? (all the bold was from the article)
(Blasting News) Outspoken former Oasis lead singer #Liam Gallagher has been giving his backing to #climate change awareness recently, as he demonstrated an acute appreciation for the #Global Issues facing humanity through a new project for the festive period. His seasonal contribution to a heart-warming cartoon entitled 'The Very Hot Snowman' saw the strongly opinionated singer/songwriter lend his distinctive voice to the narration of the timely tale.

The younger of the often-argumentative Gallagher brothers has been keen to push the underlying theme that the children's cartoon seeks to promote, as the story centres on a snowman whose very existence is endangered by rising temperatures across the globe.

A modern-day spin on a classic Christmas tale maybe, but 45-year-old Liam is vehement in his message that "the Earth is too hot, and it's getting hotter."
Man, if only Gallagher hadn't used so much in the way of fossil fuels to travel around the world playing concerts.
(Mashable) "It's winter, and it's cold this time of year isn't it?" Gallagher says in the clip with his northern accent. "Maybe you want to snuggle up with a hot chocolate or wrap up warm and wear your biggest coat. But in the grand scheme of things, our Earth is too hot, and it's getting even hotter."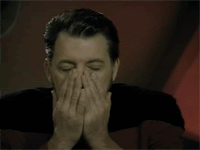 These people

If you liked my post, feel free to subscribe to my rss feeds.