For the life of me, I've read this multiple times, and it doesn't seem like sarcasm
You guys, I've found it: The worst Star Wars take on the internet. pic.twitter.com/R3NMLzpSKB

— neontaster 🚟 (@neontaster) December 14, 2017
It's pure serious. The link actually goes to the USA Today, where Hayden Frye is Serious
Why Anakin Skywalker should've been removed from the Jedi Order for sexual harassment

In anticipation of the Star Wars: The Last Jedi movie release, like many others, I've been rewatching the series. To my horror, while viewing Star Wars: Episode II — Attack of the Clones, I realized that Anakin Skywalker (even before overtly becoming evil) was a sexual predator in the workplace!

Skywalker's role in the destruction of the Jedi Order and the establishment of the Galactic Empire is the impetus for the ensuing movies in the franchise. There would be no bad guys in a majority of the films if the Jedi Order had removed a workplace predator from their ranks.

While this may have happened a long time ago in a galaxy far far away, it deserves to be called out now. By allowing a predator in the workplace, and not doing enough to fight sexual harassment, the Jedi Council ultimately engineers its own demise.

Members of the Jedi Council should've removed Skywalker from the Jedi Order after his many missteps while protecting Sen. Padmé Amidala. If they had, Chancellor Palpatine would have been unable to leverage Skywalker into destroying the Jedi Order, dismantling democracy and creating the first Galactic Empire.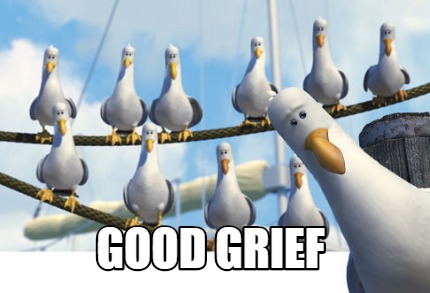 Frye actually goes through a point by point rationale, but, misses the point that, technically, Padme was Anakin's superior, so, wouldn't it be a case of a female superior taking advantage of an underling? And, really, this gets silly, in the notion that actually courting someone is now sexual harassment. This is not a short article. Or sane.
Never underestimate the power of liberals to ruin everything @TwitchyTeam https://t.co/I0iesR6lyR

— William Teach (@WilliamTeach) December 14, 2017

If you liked my post, feel free to subscribe to my rss feeds.