The Verge's Alessandra Potenza is totally vexed over this Important News, and completely Offended
You can pay $900 for a robot that won't admit climate change is real

There are a lot of questions that should yield very straightforward yes or no answers, no matter what conspiracy theorists say. Is the world flat? No. Is the Moon made of cheese? No. Is climate change real? Yes. Unfortunately, just like people, robots sometimes don't like to give yes or no answers, even if the subject matter is a scientific truth that's very hard to deny. One of these robots is Jibo.

When it was first launched with an Indiegogo campaign in 2014, Jibo was touted as the "world's first social robot" capable of holding a conversation and recognizing familiar faces. You can now have Jibo on your kitchen counter (for $899), but as you try to chitchat with it, don't ask whether climate change is real, because it'll reply in its boyish voice: "I've heard that's a complicated topic," and add nothing else.
When asked if climate change is real, artificial intelligence should just answer "yes," not say that's it's complicated and leave at that. Love is complicated. Your relationship with your mom is complicated. Climate change is real and it's happening. When you ask Jibo if the world is flat, it'll simply say "no." If you ask whether the Moon is made of cheese, it'll say, "green cheese?" (AI jokes have a long way to go.)
But, it is complicated. Is it mostly/solely caused by Mankind or mostly/solely natural? Is CO2 (which they unscientifically call carbon pollution) really the control knob, or is it something else? How much of an effect does the Sun and other natural processes play? What effect does water vapor have? How about the Urban Heat Island Effect (UHI) and land use? Why do so few Warmists give up their own use of fossil fuels and go carbon neutral? Why do they want to restrict the use of fossil fuels and other modern day conveniences, like air conditioning and refrigerators, from people of color in Africa, South America, and Asia? Why do all their solutions seem to revolve around taxes, fees, and bigger and bigger government which restricts freedom?
In all fairness, Jibo is not the only one that sometimes can't give a satisfactory answer. When asked whether global warming is a Chinese plot to destroy the US economy — which Trump has claimed — Alexa replied, "Sorry, I'm not sure."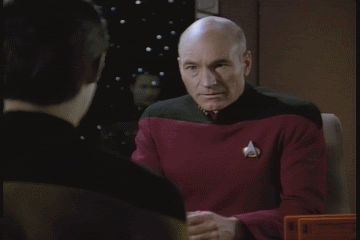 If you liked my post, feel free to subscribe to my rss feeds.