Nothing says "anthropogenic climate change is real" like drastically increasing your carbon footprint, right?
(The Himalayan) The European Space Agency's Climate Change Initiative has announced that Swedish mountaineer Carina Ahlqvist would attempt to climb Mt Makalu, the world's fifth highest peak, in the next spring season to raise awareness of climate change from the high Himalayas.

Announcing their collaboration today, the ESA CCI and Climate Change Explorer as well as Expedition Project Manager, Carina, said in a joint statement that Carina was partnering with ESA to highlight how measurements of Essential Climate Variables, such as those tackled in the Climate Change Initiative programme, are vital for measuring climate change.

"Carina, one of the most experienced 8,000 meters mountain climbers in Sweden, will be the first Swedish woman to attempt to summit the 8481 metre-peak," it said, adding that she would take part in a number of experiments, including taking ground truth measurements that will complement data from satellites. Whilst Carina is not a scientist, she has collaborated with NASA, as well as leading universities in the US and in Europe, collecting snow samples to contribute to research in climate change, the statement added.

"For me, the purpose is higher than the summit. I appreciate the collaboration with ESA CCI that enables me to climb Mt Makalu to inspire individuals to greater respect our planet", Carina, who has experience from four 8,000-meter expeditions; twice to Mt Manaslu (8,167 meters) in Nepal, Mt Cho Oyu (8,201 meters) and Mount Shishapangma (8,027 meters) in Tibet, said.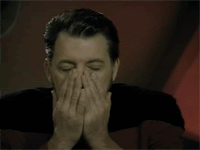 If you liked my post, feel free to subscribe to my rss feeds.