Is there anything that the Cult of Climastrology does not try and ruin? These nutjobs keep trying to make Game Of Thrones all about Hotcoldwetdry
THE 'GAME OF THRONES' THEORY THAT WILL COMPLETELY CHANGE THE WAY YOU WATCH THE SHOW
Seven years in, Game of Thrones has overtaken pop culture like a horde of White Walkers hell-bent on destruction, with scores of analysts, sleuths, and obsessives tune in to weigh in on the comings-and-goings of the Stark family, the villainous Lannisters, and Daenerys Targaryen's fiery path toward conquest. Tinfoil-capped fans have pushed every theory you can think of — several of which make sense — but so many of them focus on secret notes, incest, and claims of parentage, that we often neglect the core subtext underneath the production values that go into creating life-like dragons.

Let's shear away the fantasy and the acting chops and the machinations to "win" the "game of thrones." This epic story has always been about something pretty obvious: humans have an uncanny, self-destructive tendency to fight among themselves while the world around them is getting obliterated by a larger existential threat.

Think we're talking White Walkers? Sure, but also: climate change.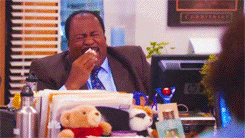 It's not hard to see how the extremes of hot and cold offer representations of the climate crisis. "Ice" ties into the cold-emitting, snowy White Walkers and their reanimated corpses (known as wights), and also the troops of the North, including our heroes of the Stark clan. The "Fire" in turn refers to the fire-breathing dragons of Daenerys Targaryen, and in many ways, all acts of destruction, like the man-made wildfire that Cersei Lannister unleashed in Season 6.

And like the current climate crisis, Martin's fantastical war between Fire and Ice dates back a very long time. The struggle began when the First Men arrived in Westeros 12,000 years ago, invading the territory of a fairy-like race called the Children of the Forest. The Children used their magic to destroy the First Men's migratory land bridge and created the White Walkers, a decision that backfired stupendously. Led by an ice-crowned Night King, the White Walkers' penchant for freezing everything in their path forced the Children of the Forest and the First Men to band together, fight them off, and build the Wall in the North to stopper their threat.
This stuff keeps going on and on and on and on. Can't we just watch a good show? Can't people who are more cultish than Scientologists just leave things alone?

If you liked my post, feel free to subscribe to my rss feeds.