If you're talking about a three story dollhouse, ….well, actually, no, not even that high. This one really highlights just how insane the so-called science of 'climate change' is
Sea levels 'could rise higher than a three-storey building due to climate change'

The last time ocean temperatures were this warm, sea levels were up to nine metres higher than they are today, according to the findings of a new study, which were described as "extremely worrying" by one expert.

The researchers took samples of sediment from 83 different sites around the world, and these "natural thermometers" enabled them to work out what the sea surface temperature had been more than 125,000 years ago. This revealed that over the course of some 4,000 years the oceans had got about 0.5C warmer, reaching about the same temperatures as are found now – after a similar increase achieved largely as a result of human-induced climate change in little over a century.

Previous research has established that sea levels at the time were between six and nine metres higher. This gives an indication of what sea levels might be like once the vast oceans expand and ice sheets melt over the course of the next centuries and millennia.
So, it might possibly maybe we think might happen because of samples, even though the actual real world data of today shows no acceleration of sea rise. BTW, what caused that sea rise in the past, and why would today be different?
For the computer models used by scientists to predict what the climate will be like in the future had failed to pick up on the rise in temperatures 125,000 years ago. This suggests the models could be missing a key warming effect that might be about to kick in, sending temperatures higher than currently expected.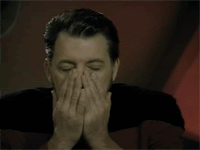 If you liked my post, feel free to subscribe to my rss feeds.