Through evolution, humanity has evolved to have two genders. Sure, there are a few cases where something went wrong with genes, but, you either have XX or XY. Not in Liberal Nutjob World
IT SEEMS like a simple question: "Which of the following terms do you feel best describes your gender?"

But there are 33 possible responses to this question in The Australian Sex Survey, which is being conducted by researchers at The Queensland University of Technology (QUT).

They've partnered with The Australian Sex Party, AdultMatchmaker.com.au and adult industry lobby group The Eros Association to create a 15-minute anonymous survey about our sex lives.
Yes, 33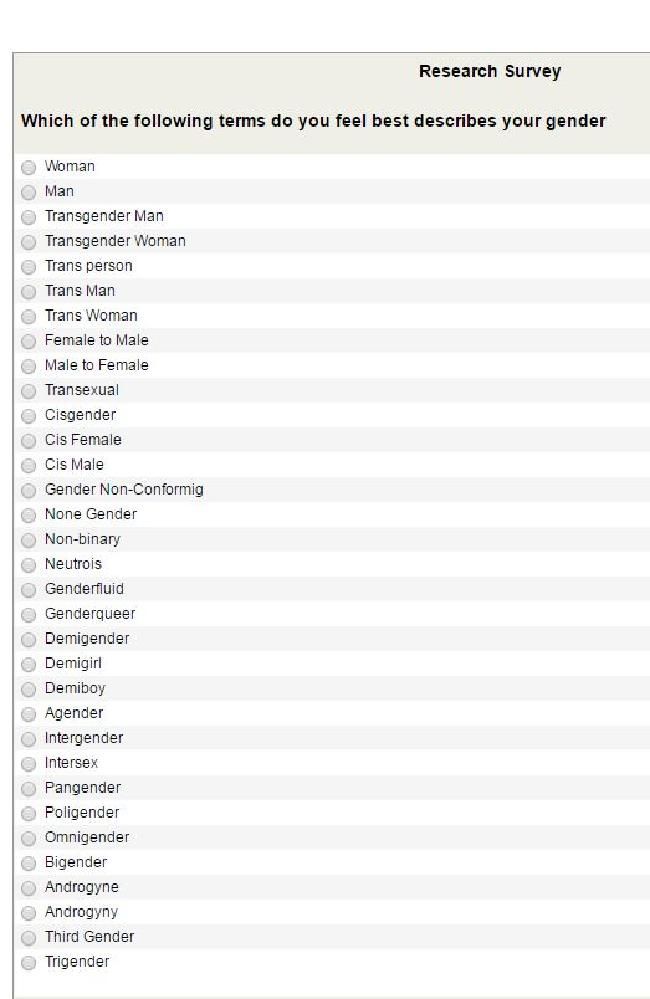 The article is nice enough to define what all this insanity means to people who essentially have mental illness. It's all about "identity". There really should be two more: Biologically male and biologically female.

If you liked my post, feel free to subscribe to my rss feeds.