…is an evil fossil fueled vehicle pushing evil ice cream at an evil water sucking golf course, you might just be a Warmist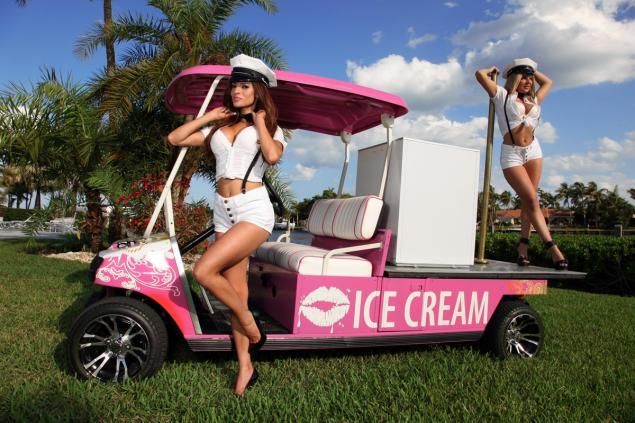 The blog of the day is Chicks On The Right, with a post on a woman attacked in Chicago for being white.
It's ice cream week! Why ice cream? What is it made with? Milk. Where does milk come from? Cows. Cows that release planet boiling greenhouse gases. And, remember, ice cream requires evil refrigerators, which have evil refrigerant gases! So, if you eat ice cream, you're part of the problem!

If you liked my post, feel free to subscribe to my rss feeds.