Bummer. Of course, it's all based on computer models and Everyone Else being forced to change their behaviors to align with those expressed by the Cult Of Climastrology, behaviors Warmists themselves won't practice in their own lives
(UK Independent ) A scientific model supported by the Foreign Office has suggested that society will collapse in less than three decades due to catastrophic food shortages if policies do not change.

The model, developed by a team at Anglia Ruskin University's Global Sustainability Institute, does not account for society reacting to escalating crises by changing global behaviour and policies.

However the model does show that our current way of life appears to be unsustainable and could have dramatic worldwide consequences.

Dr Aled Jones, the Director of the Global Sustainability Institute, told Insurge Intelligence: "We ran the model forward to the year 2040, along a business-as-usual trajectory based on 'do-nothing' trends — that is, without any feedback loops that would change the underlying trend.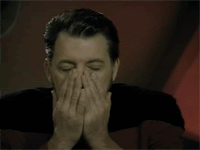 If you liked my post, feel free to subscribe to my rss feeds.