And a Happy Monday to all. Harry Reid has said all is lost, so it is time to take it down a notch, get in the wrong frame of mind for the work week, be prepared to do your least and worst, or at least your bare minimum.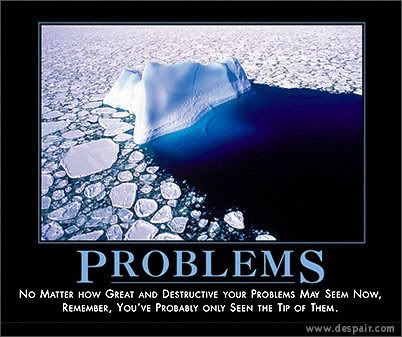 And the hit parade of problems with the shamnesty bill just keep a 'coming
(Washington, DC) – The immigration bill being debated by the Senate would allow over two million illegal workers who received Social Security numbers prior to 2004 to receive more than $966 billion in Social Security benefits by 2040.

Despite a provision in the bill that would prevent individuals who performed illegal work and then obtained a Social Security number after 2007 from receiving credit for Social Security taxes paid in previous years, the legislation does nothing to prevent aliens who illegally obtained "non-work" Social Security numbers prior to 2004 from claiming benefits.

The loophole was revealed Friday by TREA Senior Citizens League, a 1.2 million member nonpartisan seniors advocacy organization based in Alexandria, Virginia.

Between 1974 and 2003, the Social Security Administration issued more than seven million "non-work" Social Security numbers, which entitled some foreign nationals – some of whom were illegal aliens – to services such as Medicaid and food stamps. The majority of non-work Social Security numbers were issued during an era of less restrictive immigration policy; in some cases, aliens didn't need proof of citizenship to receive a number.
$996 billion. Of course, the system wouldn't actually last that long, being on long term disability at this time, soon to be in intensive care with a life threatening condition. It is supposed to be toast in 2041. The influx of amnestied illegals will kill it much quicker.
Many wonder what the big deal is. They say that illegals will never see the money they have already paid into the system. Well, they aren't paying very much in, and if the Democrats have their way, not only will these illegals get Social Security, but so will their families that they will be allowed, legally, to bring to the country. People who have never worked a day in their lives within the USA. And they will get Social Security benefits, medicaid, and welfare. How much will all this cost? We know that just the illegals given amnesty will cost $996 billion.
This is just one of the major loopholes. Check A Lovely Infidel for 20 more.

Send a trackback to this post, but don't forget to link it. Otherwise, Harry Reid's approval rating might go up!

If you liked my post, feel free to subscribe to my rss feeds.