Seems like Youtube is having issues, or I am.
Just go here.
Fixed.
[gv data="U-RjetUcpvk"][/gv]
Do you have an interesting post? Or just a post?

Want it spread around? Well, go ahead and link it up! Otherwise, Cynthia McKinney may pop you one get of scott free, or worse!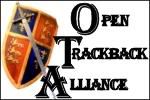 Send a trackback to this post, but don't forget to link it.
Still Stacey linked with Manly Man Monday (but the TB failed)

If you liked my post, feel free to subscribe to my rss feeds.