It's that time of the week again! Do you have an interesting post you want to share with everyone? The official Surrender Monkey of the Democratic Party says to do what the Lefties don't, since they all have the same talking points: link it!
The Murtha Monkey is making an appearence this week to give more legitimacy to the Democratic surrender feeling that Iraq is in a civil war.
Declaring that he believes the situation in Iraq has devolved into a civil war, Senate Minority Leader Harry Reid said Thursday he plans to try to bring the war back up for debate on the Senate floor.

The Nevada Democrat said he has been "somewhat gingerly approaching this…. No longer. There is a civil war going on in Iraq. In the last two months, more than 6,000 Iraqis have been killed. That's averaging more than 100 a day being killed in Iraq and we need to make sure there is a debate on this."
Do we really need debate on this? No, what we need is less debate from the Democrats, less of providing aid and comfort to the enemy. Of course, this is a commodity that the Demorats have honed since the mid 1960's, perfected in the 70's, updated in the 80's, and now have a chance to truly relive their "win" in Vietnam. Which led to millions killed in South Vietnam and Cambodia.
Perhaps Harry and the Murtha Monkey have forgotted the votes form the Democrats which called for staying and finishing the job, rather then cutting and running? Probably not. Stupid is as stupid becomes Democratic.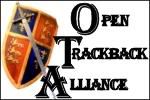 Send a trackback to this post, but don't forget to link it.

If you liked my post, feel free to subscribe to my rss feeds.