As many are not away, the student newspaper of UNC Chapel Hill published their own cartoon last Thursday. Personally, I just never got around to on line journaling it (been busy with Real Life and doing the coding for the WordPress sites, plus I wanted a good copy from the actual paper), finally have taken the time. Here it is, using the on-line version: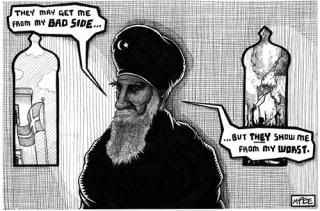 Sorry, a little small, a little poor quality. I think they nailed it.
Big hat tip to Sister Toldjah (who looks very familiar, and is another cool Carolinian! Learn something new every day.)

If you liked my post, feel free to subscribe to my rss feeds.