People don't move to Florida because it's cold, and, I don't think they really care about the climate crisis scam. Except some media folks
A majority of FL voters chose the presidential candidate who calls climate change a hoax

Despite coastal flooding, more severe hurricanes, and longer, hotter summers attributed to climate change, the majority of Florida voters on Tuesday chose the presidential candidate who calls climate change a hoax.

Florida incumbents in state offices who support efforts to curb climate change fared well enough, according to state election records, but they remain in a minority largely ignored by Republicans who control the House, Senate and governor's office.

President Donald Trump won Florida by at least 3 percentage points, capturing all 29 electoral college votes.

He and challenger former Vice President Joe Biden espouse widely different views on climate change. Trump long called it a hoax and only recently acknowledged it exists. Biden considers it an urgent matter and made climate change central to his economic recovery plan to convert the nation to green jobs and non-polluting infrastructure.
He called anthropogenic climate change a scam. I don't agree with his ideas on why it is a scam (China), but, it is a scam. How much of the uptick in heat in Florida is caused by land use and the Urban Heat Island Effect, along with natural variability, and how much because Warmists working for news outlets drive fossil fueled vehicles? None of the NOAA Florida stations show anything more than what would be expected during a normal Holocene warm period.
At the state level, one of Florida's leading climate activists, Democratic Sen. Jose Javier Rodriguez, is in a nail-biter race likely to be decided after a recount. With 215,411 votes counted, Republican challenger Ileana Garcia led Rodriguez by just 21 votes, with provisional ballots and ballots mailed from overseas yet to be counted. A third candidate, Alex Rodriguez, running under no party affiliation, garnered 6,366 of those votes.

Since being elected in 2016, Sen. Rodriguez has worn rain boots in the Capitol emblazoned with the hashtag #ActOnClimateFL to rally support for action to slow down climate change that is causing seas to rise, flooding coastal areas of south Florida.
So, the climate cultist is having trouble being re-elected? Huh.
Defeated was Congresswoman Debbie Mucarsel-Powell, a Monroe County Democrat who championed conversion of the Sunshine State to a green, non-polluting economy that would slow sea level rise and the intensification of hurricanes affecting her constituents.
Love to know how she's going to stop hurricanes.
Moncrief said Florida voters, left to their own devices, consistently vote to protect their environment. She pointed to six local environmental protection measures approved by voters Tuesday in Collier, Manatee, Orange and Volusia counties and the election of two climate activists to local offices in South Florida in the midst of a red wave for candidates in that region. But faced with outside money and influence in state and federal races, Florida-based environmental concerns get overshadowed, she said.
Suddenly Democrats are concerned with outside money?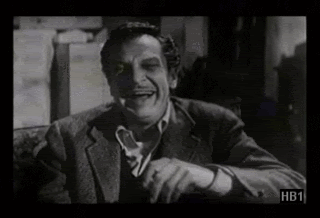 If you liked my post, feel free to subscribe to my rss feeds.