Why? Because "People have no idea how environmentally destructive fashion is." Only these climate cultists care
CLIMATE ACTIVISTS FROM EXTINCTION REBELLION TO DISRUPT LONDON FASHION WEEK

Climate change protestors are planning to "shut down" London Fashion Week (LFW) in a bid to raise awareness of the environmental damage caused by the fashion industry.

During the five-day event, which will take place in September and see some of the biggest names in British fashion showcase their latest collections, activism group Extinction Rebellion will assemble in large crowds to thwart stylish editors, models and buyers from attending runway shows.

The environmental activists raging climate change wackjobs, who brought major streets to a standstill in five UK cities earlier this month, have demanded that the British Fashion Council (BFC), which hosts the spectacle, cancel the event that is due to start on 13 September.

Ramón Salgado-Touzón, of Extinction Rebellion's Fashion Action group, has specified that while the group plans to perform peaceful protests, activists are willing and prepared to be arrested. (snip)

The organisation has also announced its intentions to prevent show attendees from getting to events in time, rather than invading the catwalks.

Bel Jacobs, a member of Extinction Rebellion's Boycott Fashion group, said: "People need to get places quickly. And that is a way to disrupt Fashion Week."
This should totally help get people on their side, right?
"We need to change our culture around consumption," Jacobs added.

"People have no idea how environmentally destructive fashion is."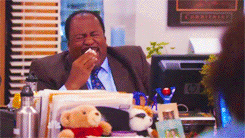 Good way to lose support from women, eh?

If you liked my post, feel free to subscribe to my rss feeds.