Next up will them passing a law fining people for use words like manhole
'Manholes' are out as Berkeley removes gender-specific language from city code

A manhole will become a maintenance hole, artisans will replace craftsmen and firefighters and police officers no longer will be identified by their gender in Berkeley's city code under an ordinance passed by city leaders Tuesday.

The City Council voted unanimously to replace more than two dozen terms often used in the city's municipal code with gender-neutral words.

"In recent years, broadening societal awareness of transgender and gender nonconforming identities has brought to light the importance of non-binary gender inclusivity," council member Rigel Robinson wrote in a letter to the council in March.
In recent years, broadening societal awareness of mentally unstable people who shouldn't be coddled.
Berkeley's current municipal code contains mostly masculine pronouns, according to a city staff report.

"It is both timely and necessary to make the environment of City Hall and the language of city legislation consistent with the principles of inclusion," Robinson said.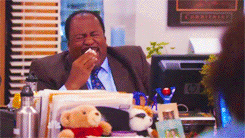 Oh, and I'm not surprised in the least that the LA Times didn't open up comments for this article. It would get pretty bad.

If you liked my post, feel free to subscribe to my rss feeds.