How many times have I written that 'climate change' is really all about Leftist politics, being a subset of the overall Progressive/Socialist/Marxist/Whatever push? And that the Cult of Climastrology will link just about any issue with their cultish beliefs? Well, the abortionistas do this, as well, and we end up with this bit of bat-shit insane writing by Jeremy Deaton (it's always interesting that Leftist men push abortion on demand harder than the women, eh?)
Katrina survivors call for reproductive rights in face of climate change https://t.co/XcJWTz7hXL pic.twitter.com/PSobttukWY

— Climate Progress (@climateprogress) August 31, 2018
From the unhinged screed
Katrina, they say, wasn't an anomaly, but an introduction.

One of the lessons from the storm was that women are at greater risk than men in times of crisis. To prepare for the next Katrina, advocates say, the government must provide more protection for women, including higher wages, more affordable housing and better access to health care — including contraception and abortion which are disproportionately used by cis women.

"This is not just about recovering from Katrina. This is about building a system of recovery for what we know is coming," said Colette Pichon Battle, executive director of the Gulf Coast Center for Law and Policy at a town hall Wednesday on protecting women from natural disasters. The event was part of the Freedom to Breathe Tour, which is bringing together experts and advocates in cities across the South and West for conversations about climate change and social justice.

"We cannot address climate change as solely an environmental problem," said Michele Erenberg, executive director of Lift Louisiana, at the town hall. "It is also a human rights imperative, and thus, a women's rights imperative." Speakers noted that New Orleans is exquisitely vulnerable to severe storms. This is partly a function of geography — most of the city sits below sea level, making it prone to flooding — but it is also a function of inequality, a matter of who can afford shelter and health care. (snip)

On the link between climate change and reproductive rights, Erenberg said, "These movements share a common concern about the health of families and communities, and both recognize the right of all people to reproductive health, including the right of all women to have healthy pregnancies and to raise their children in safe and healthy environments."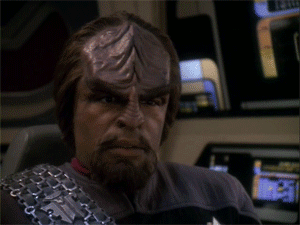 If you're thinking the rest is just as insane, you're correct. It is.
And the most interesting thing of this is the reality that they're calling for reduction of black children through contraception and abortion. It's almost like the Cult of Climastrology is rather racist and hateful towards blacks, since we see the same thing aimed at Africa in terms of making sure the women have access to abortions and contraception there.

If you liked my post, feel free to subscribe to my rss feeds.