Obviously, the Democrats are using the separation of illegal alien kids as a wedge issue going into the 2018 mid-terms. They sure didn't care when the same was being done quietly under Obama, such as when the media took a tour of a facility back in 2014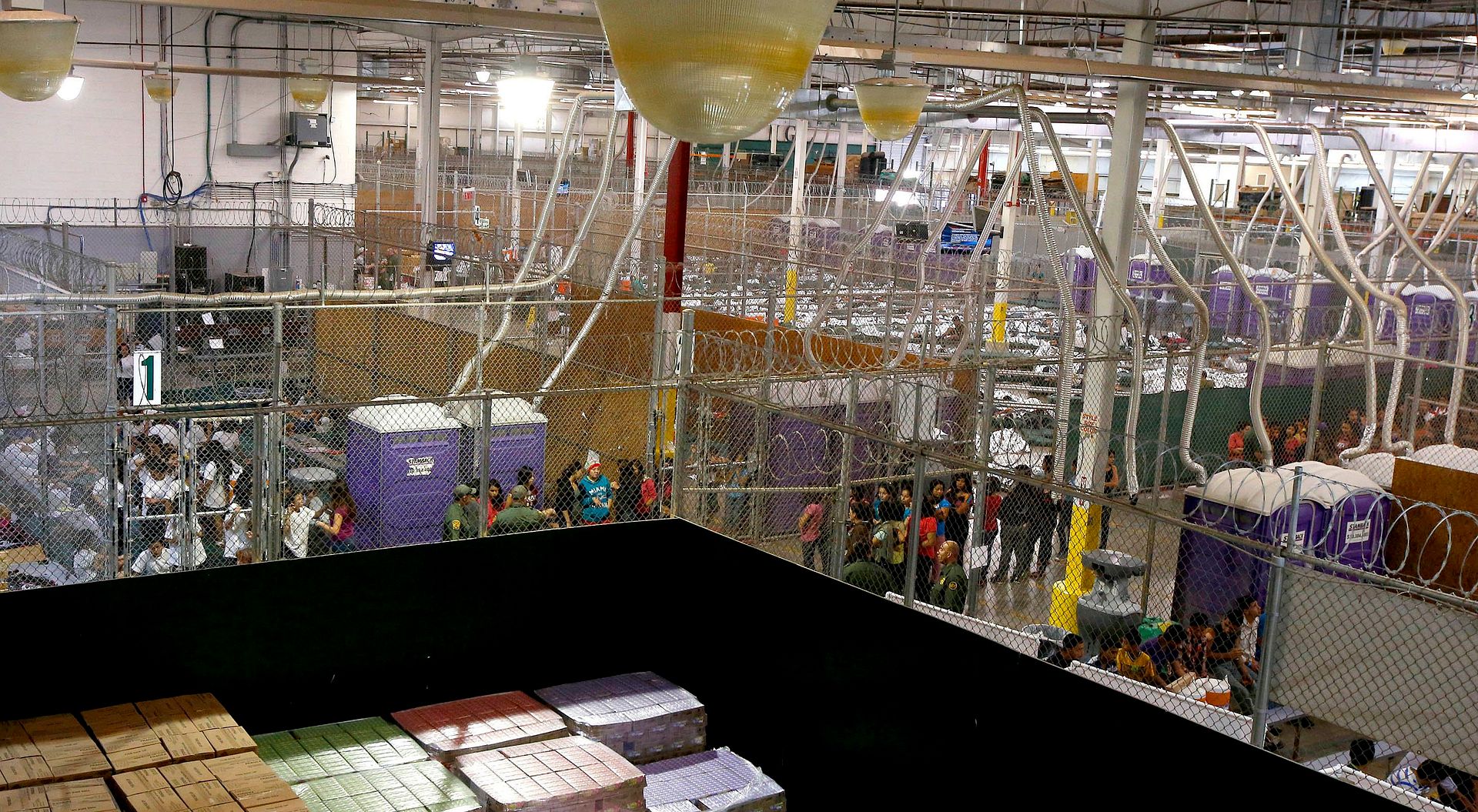 The media doesn't want you to see things like that. But, now, Dems and their pet media are Concerned. Because it also helps deflect from the potential denuclearizing of North Korea and the Inspector General report on FBI misconduct. And now we get
Report: Diane Feinstein's Immigration Bill Would Prevent Almost Every Federal Arrest

Every single Senate Democrat has backed a bill by Sen. Dianne Feinstein (D-CA) that would effectively prevent authorities from arresting illegal aliens within 100 miles of the U.S. border.

In the words of moderate Republican Sen. Susan Collins of Maine, Feinstein's "Keep Families Together Act" would "essentially prevent arrest within 100 miles of the border, even if the person has committed a serious crime or is suspected of terrorist activities."

For that reason, Sen. Tom Cotton (R-AR) has called Feinstein's bill the "Child Trafficking Encouragement Act," since it would create incentives for illegal aliens to cross the border with children to evade arrest by authorities.
If you've lost super-squish Collins, you've lost all Republicans.
A new analysis by Gabriel Malor of The Federalist points out an additional problem: thanks, he says, to sloppy drafting, the bill would effectively prevent federal law enforcement from arresting anyone in most of the U.S.

Every Senate Democrat has now signed on to cosponsor a bill written so carelessly that it does not distinguish between migrant children at the border and U.S. citizen children already within the United States. The bill further does not distinguish between federal officers handling the border crisis and federal law enforcement pursuing the ordinary course of their duties.
With the GOP in control of the Senate, there's no way this passes, and will most likely never make it out of committee (Mitch McConnell would actually be wise in bringing it to the floor quickly, putting Democrats on record as supporting this abomination).
I was gobsmacked when I actually dug into the Democrats' bill to address family separation.

Their bill actually prohibits separating any child (including U.S. citizens!) from a parent almost anywhere in the U.S. by any officer of DHS, DOJ, or HHS. https://t.co/ugPw0BiLAZ

— Gabriel Malor (@gabrielmalor) June 19, 2018
But, really, Democrats do not want it passed. Sure, there's a possibility that this was just a poorly crafted piece of legislation put together in a hurry. Most likely, they know exactly what's in it, and will grandstand on it. They know the finer nuances of the legislation will not be explained in the media, and that most people will only see that it stops the separation.
Schumer doesn't want to help the kids he says are living in a concentration camp. https://t.co/Pp6qJ5rODg

— Dan (@danieltobin) June 19, 2018
Schumer doesn't want the duly elected legislative branch to debate and pass law. Weird, eh?

If you liked my post, feel free to subscribe to my rss feeds.