This happens all the time. Because people are illegally present in the U.S. And just because they've been here for awhile doesn't let them off the hook. There is no statute of limitations. Hilariously, this is actually linked to what's going on at the border with separated kids. In literally the first line of the story
Immigration arrest separates Hillsborough family

A Hillsborough teen says she identifies with the immigrant families the U.S. government is separating on the Texas-Mexico border.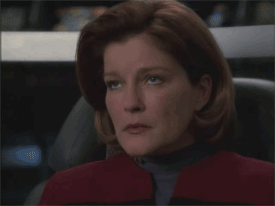 Ross Torres Enamorado, 18, watched in horror as U.S. Immigration and Customs Enforcement agents dragged her father off in handcuffs on April 10.

"It was devastating, so devastating. I couldn't even comprehend what was going on at the moment. I kind of choked up, I really did," Enamorado said Monday.

ICE agents said they were looking for a fugitive whose name and photo the family didn't recognize, she said, but they took her father instead.

Edwin Enamorado, who fled violence in Honduras as a youth, has only a misdemeanor conviction from years ago, his daughter said. He's now a pastor and works to support his wife and three children, she said.

"I've never seen my dad cry in all my life. He's always been that strong person, and I've never seen him cry until that day," Enamorado said. "It was so horrible. I could hear my baby brother crying. Everyone was crying. … It's horrible how they can do that every day to a family who's done nothing wrong to the community."
Well, her anger and being choked up and stuff should be aimed where it belongs: at her dad.
ICE spokesman Bryan Cox Edwin Enamorado was the target of agents when they went to his home.

"Mr. Enamorado-Aguilar was ordered removed from the U.S. by a federal immigration judge in January 2007, and he has also has a prior criminal conviction from February 1999 in Durham County," Cox said in a statement. "ICE is focused on removing public safety threats, such as convicted criminal aliens and gang members, as well as individuals who have violated our nation's immigration laws."
In other words, he exhausted all his legal options and blew off a judge's ruling. Can't do the time? Don't do the crime.
Ross Enamorado said it's almost as heartbreaking to see images of children crying after being separated from their parents and sent to detention camps in Texas.

"The United States can't seem to understand they're really breaking not only our hearts, they're really breaking our minds, too," she said.
We didn't tell them to come to the U.S. illegally. We have laws against this. What is a nation without borders, and the means to control them, along with the means to determine who can and who can't come to the country? Why should we import poverty? People who cannot survive without government assistance? People who can't speak the language, have a limited education, do not seem to want to assimilate, and have limited working skills? And, then demand that we give them stuff, money, healthcare, housing, all while requiring that America change for them.
We didn't break their hearts. Do we blame America if parents are busted for making meth, and the kids are taken from them? No. Illegal aliens put themselves and their families in this position.

If you liked my post, feel free to subscribe to my rss feeds.