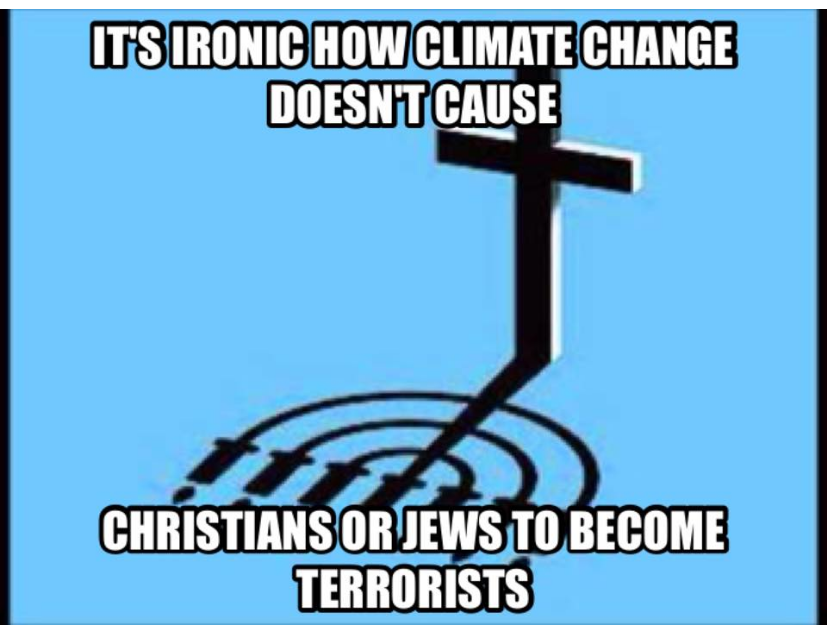 Via Meso.
I know quite a few liberals are in apoplexy over the Canadian mosque shooting, looking to blame white people, Christians, gun owners, Trump and his "Muslim ban," but, as we learn new information
(Fox News) One of two gunmen who shouted 'Allahu akbar!' as they opened fire at a mosque in Quebec City was of Moroccan origin, a witness and local media reported Monday, revealing the first details about the attackers in the massacre that killed six men.

The terror suspects were identified as Mohamed Khadir and Alexandre Bissonnette, the CBC reported. The two men were arrested soon after the shooting at the Quebec Islamic Cultural Centre Sunday night and were expected to appear in court later Monday, police told reporters.
The narrative is most likely collapsing. And, if you don't trust Fox, how about the CBC, which reports the same?
I'm sure they were just worried about all the fossil fuels coming from Muslim nations causing climate change.

If you liked my post, feel free to subscribe to my rss feeds.