Why are the Oakland Raiders attempting to leave and head to Las Vegas? It used to be that "if you ask why, the answer is money." Now? According to the Cult of Climastrology, the answer is now 'climate change', because everything must be linked
The Raiders Leaving Oakland Is A Case Of Literal Survival

Another week, another NFL team moving. Unlike the Chargers going from San Diego to Los Angeles, though, the Raiders' departure from Oakland to Las Vegas is well thought out and a good idea for everyone involved.

This week brought the inauguration of Donald Trump as president, which may seem to have little to do with the future of football other than the notion of bread and circuses. Remember, though, that Trump is a climate change denier. The policies he is likely to pursue while in office promise to do little to offset the problems caused by humans to the planet – in fact, it's not unfair to believe things will get worse.

So, consider the Raiders. Their home stadium, the Oakland Coliseum, sits just across Interstate 880 from Airport Channel, which separates Oakland from Alameda's Bay Farm Island. There's a small waterway, Lion Creek, that cuts into the land off Airport Channel and runs along the north and east sides of the Coliseum's parking lot.

According to the sea level rise maps made by the National Oceanic and Atmospheric Administration, a three-foot rise in sea level would put the northern parts of the parking lot underwater.

With a six-foot rise, the entire Coliseum complex gets wet.

The Raiders are just getting out while the getting out is good, and heading for the other side of the mountains, in Nevada, safe from the encroaching waters.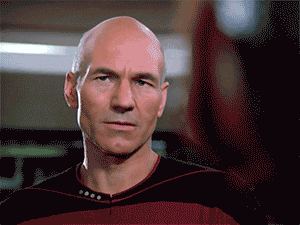 See, there's a bit of a problem with this: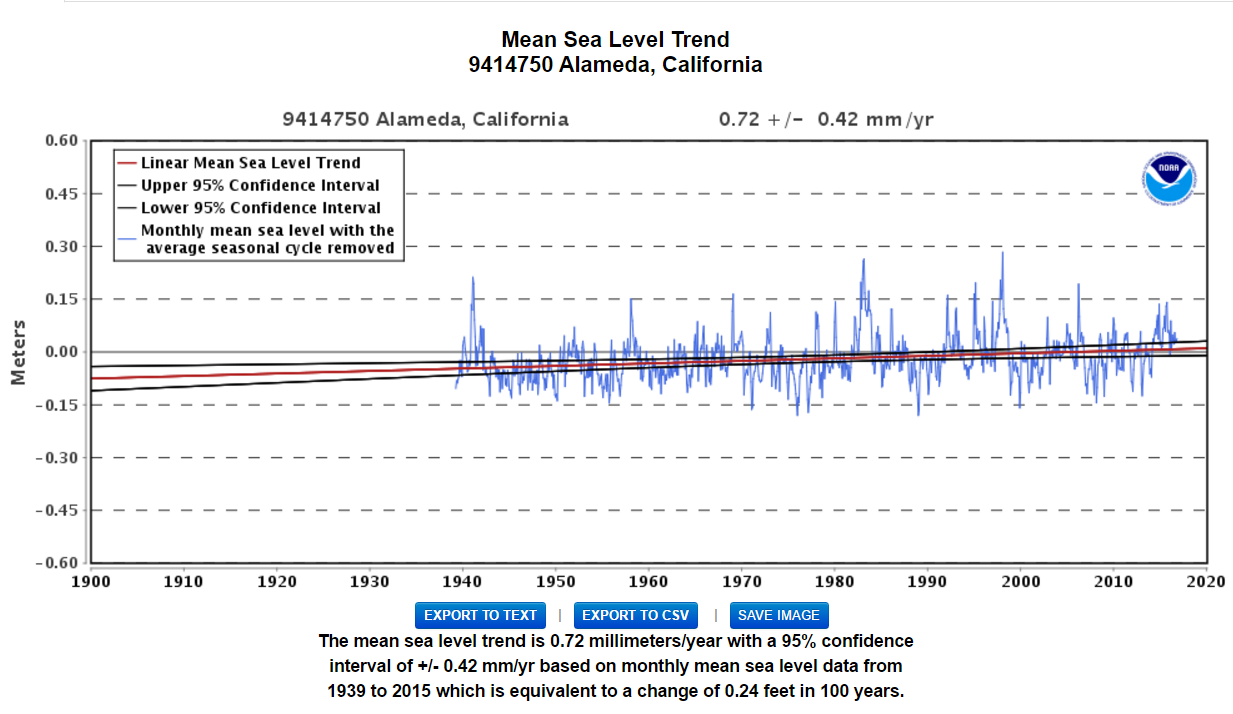 According to the actual data from NOAA, it will take 2,400 years for that 6 foot sea rise to happen. Looking at the San Francisco data, it would be just under 1,200 years. This is all provided that the world doesn't jump back into a cool period, which would be typical in the Holocene era. Of course, what Warmists say is that sea rise is going to suddenly accelerate and bring doom. And to many other NFL teams, as well.

If you liked my post, feel free to subscribe to my rss feeds.