That headline? It's not hyperbole
Paris vehicle pollution sticker scheme comes into force
Police checks last week found only one in 50 vehicles stopped had sticker despite them being available since July

Drivers in Paris must display an anti-pollution sticker in their vehicles or face fines in the latest attempt by the French authorities to improve air quality.

The sticker scheme, which became mandatory on Monday, includes cars, lorries, motorcycles and scooters, and bans some vehicles from the city during weekdays.

It follows numerous spikes in pollution in which smog has descended over the French capital, forcing traffic reduction measures and the introduction of free public transport on the worst days.

The six different coloured Crit'Air (air criteria) stickers indicate the age and cleanliness of a vehicle. Certain vehicles – including petrol and diesel cars registered before 1996; vans registered before 1997; pre-2000 scooters and motorbikes; and lorries, trucks and buses from before 2001 – are banned from the city between 8am and 8pm.
Now, part of this is understandable. The air pollution being considered isn't just CO2, but other pollutants, such as lead. Wait, lead? Yes, the story mentions lead. But, leaded fuels have already been banned.
But, really, to have police officers doing this? Really? Perhaps they could be more concerned with things like cars being torched by "youths" (meaning young Muslim illegal aliens), violence (from the same), terrorism (from the same), sexual assaults (from the same), and just ordinary crime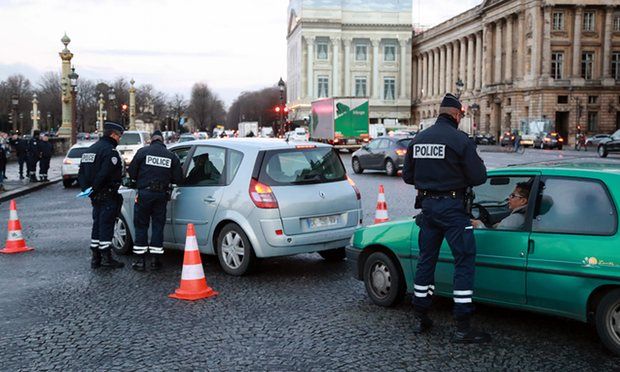 Here's where it gets more interesting
City hall plans include closing roads to traffic and pedestrianising areas of the capital as well as an eventual ban on all diesel vehicles.
Wait, weren't we told that diesel vehicles were super awesome? Of course, we saw what happened with Volkswagen and their emissions cheating, and the EPA just slapped Fiat Chrysler for doing the same on two different models. Well, in the article right next to the green police one, we learn
Oslo will ban diesel cars from the road for at least two days this week to combat rising air pollution, angering some motorists after they were urged to buy diesel cars a few years ago.
Huh.
You know who is hurt the most by all this? Poor people who cannot afford the luxury of a State Approved Green Vehicle.

If you liked my post, feel free to subscribe to my rss feeds.