Andrew Freedman is Very Concerned. This follows on the heals of the meltdown by leading member of the Cult of Climastrology Eric Holthaus (who's a pretty nice guy, from my interactions on Twitter), who has been driven to therapy.
The emotional toll of covering climate change in the Trump era

I never found covering climate change to be difficult on an emotional level until two years ago. When I became a father.

Suddenly, projections of temperature changes in 2050 were more real. Where I used to be able to dismiss them as time periods when I wouldn't be around anymore, or be old enough not to care so much, now, those years were a pertinent reality.
Wait, I thought kids were Bad for 'climate change", and no one should have them? Oh, right, the Warmist meme is about stopping Black people in Africa from having kids.
Since then, I've doubled down on the beat, with grit and determination. But then came November. The election of Donald J. Trump sent me into a temporary tailspin.

What does this mean for my son's future, and what does this mean for my profession right now?

In short: Nothing good.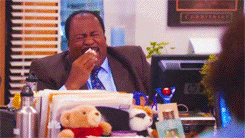 So, if being a journalist sucks right now in general, being a climate reporter doubly sucks.
What changed in November wasn't just the way in which vitriolic comments on Twitter and elsewhere got even more personal and menacing. It's that there's also, now, a sense of hopelessness that's crept into my emotional core, and that of many of the sources that I talk to over the course of my reporting.
Man, if only there was something he could do, like, say, beat the drum for Warmists to practice what they preach.
This creeping sense of dread—which makes me prone to gallows humor when not simply looking at the floor, after someone asks me how climate programs will fare under Trump—makes the job that much more challenging.
There's only so much I can excerpt of this essay of doom. Read the whole thing.

If you liked my post, feel free to subscribe to my rss feeds.