A break from politics and silly climate change talk
newjerseydevils.com – To Devils fans, he will always be The Captain.

To the rest of the hockey world, he will forever be known as a Hall of Famer.

Scott Stevens, three-time Stanley Cup Champion and veteran of 1,635 regular season games in the National Hockey League, was announced today as an inductee into the Hockey Hall of Fame. Ceremonies for this year's class are scheduled for November 12 in Toronto.

Stevens enters hockey's pantheon alongside Mark Messier, Al MacInnis and Ron Francis, rounding out one of the most highly-decorated foursomes the Hall has ever seen.
That is one hell of a lineup, eh? But, to a Devils fan, no one can top The Captain.
Not now, not ever.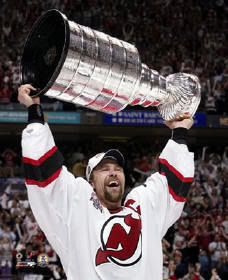 How aboot a video, hosted the the best, Don Cherry?
We thought Stevens had literally killed Paul Karyia, but, he is a tough little dude.

If you liked my post, feel free to subscribe to my rss feeds.