And a Happy Monday to all. Harry Reid has said all is lost, so it is time to take it down a notch, get in the wrong frame of mind for the work week, be prepared to do your least and worst, or at least your bare minimum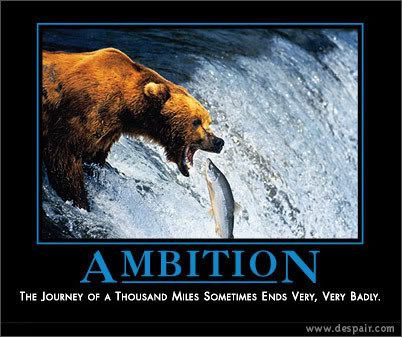 Man, I never saw this coming. I was surprised as hell when I read it, as I just had no idea that Democrats would try something so blatantly defeatists
(Washington Times) More than 40 bills that call for pulling U.S. troops out of Iraq or otherwise trying to end the war are being kicked around Congress by Democrats eager to again challenge President Bush.

House Speaker Nancy Pelosi and Senate Majority Leader Harry Reid say they will put troop-withdrawal timetables in upcoming defense-spending bills, despite backing down last month when Mr. Bush vetoed a war-funding bill over similar measures.

"We're fairly well set up now as to how we're going to do it and when we're going to do it," said Mr. Reid, Nevada Democrat.
Did you see that coming? It's shocking, eh? Who new?
All sarcasm aside, this is the majority party in congress apparently putting together a game plan to insert surrender legislation in all sorts of bills, yet they could never come up with any sort of playbook to be victorious in Iraq. Simply amazing. Of course, to be honest, the game plan may be something as simple as "we'll just attach these surrender bills to other bills." Have to wait and see.
"Debate and votes on the Iraq war — including rescinding the original authorization for the use of force, a timetable for the redeployment of U.S. troops and other amendments to appropriations bills — are likely throughout the summer," Pelosi spokesman Drew Hammill said.

Iraq war legislation already in the House hopper include at least 15 with pullout timetables, four to undo the war authorization, three that limit troop levels and other bills that would set benchmarks for progress, ban permanent U.S. bases in the country and require Iraqis to vote on whether U.S. troops should leave.

Senate bills in the mix include five for troop withdrawal, four to limit troop levels, two setting benchmarks and one to deauthorize the war.
If only they had spent as much time calling for victory in Iraq, rather then tearing the whole operation down, there might be no need for it to be Surrender Monkey Summer.
But, hey, not to be a complete jerk, even on Demotivation Monday, but this is what Republicans/Conservatives who wanted to send a message to the GOP during the 2006 midterms knew they were going to get, along with all the other liberal legislation. You knew they were going to play these games. The mirror does have eyes, though you may not want to look in them.

Send a trackback to this post, but don't forget to link it.

If you liked my post, feel free to subscribe to my rss feeds.