This is pretty huge
Supreme Court Justice Anthony Kennedy says he's retiring effective July 31. Kennedy stepping down would mark a second high-court pick for President Trump. https://t.co/7Do7LBbAzT https://t.co/N78qS5Orid

— Fox News (@FoxNews) June 27, 2018
(Fox News) Justice Anthony Kennedy announced Wednesday that he is retiring, giving President Trump a critical opportunity to move the Supreme Court more solidly to the right in what promises to be an epic confirmation fight.

The 81-year-old senior associate justice informed the White House in a letter of his intention to step down from the high court after 30 years, effective July 31. Rumors of another vacancy have reverberated across Washington in recent months, and it comes a year after Kennedy's former law clerk Justice Neil Gorsuch, took over the seat occupied by the late Justice Antonin Scalia.

Trump, reacting to the news, called Kennedy a "great justice" and said he'd begin the search for a replacement immediately.
Trump will probably have a replacement announced next week, because he already had a big list of qualified candidates, and Mitch McConnell will hold a vote by August.
And, of course, we're already getting things like
Trump's only shot at remaining in power, and out of prison, is if he can replace Justice Anthony Kennedy with one of his own goons. Literally everything now depends on stopping his nominee.

— Palmer Report (@PalmerReport) June 27, 2018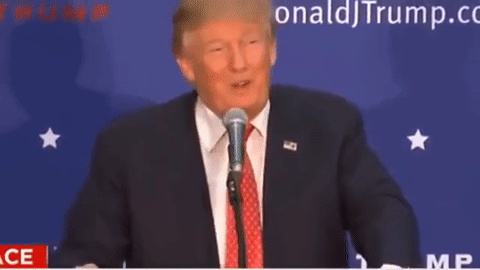 Oh, and btw
McConnell in 2013: "You'll regret this, and you may regret this a lot sooner than you think," #SCOTUS pic.twitter.com/6G7DiNM8aO

— Ben Goldey (@BenGoldey) June 27, 2018
That was about Democrats using the nuclear option to stop all filibusters on anything but a Supreme Court justice. Think Mitch might end up pulling the trigger if Dems try and stop a qualified candidate for SCOTUS?

If you liked my post, feel free to subscribe to my rss feeds.