The Trump Derangement Syndrome is strong in this one, young Padawan
(Dallas News)Â  A home in central Austin makes no apologies for its politically themed Christmas display that equates President Donald Trump's handling of hot-button issues with a certain green-furred holiday icon.

"'Twas a few days before Christmas, decorations on display; and some are custom-made, but to many's dismay, this one jumps into the political fray," KVUE-TV reporter Brandon Jones said, wasting no time getting into the Dr. Seuss-inspired spirit of things.

The decoration depicts the Grinch — sporting Trump-like bushy hair and eyebrows — making off with some "Christmas gifts" in the form of the Affordable Care Act, DACA, the Paris climate accords and net neutrality.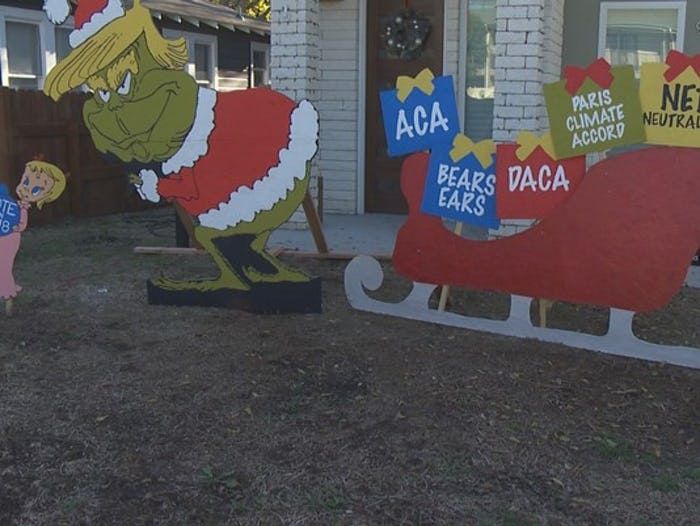 Interestingly, when some had anti-Obama yard displays, the media pretty much refused to cover them, and those few that did castigated those who put them up.

If you liked my post, feel free to subscribe to my rss feeds.