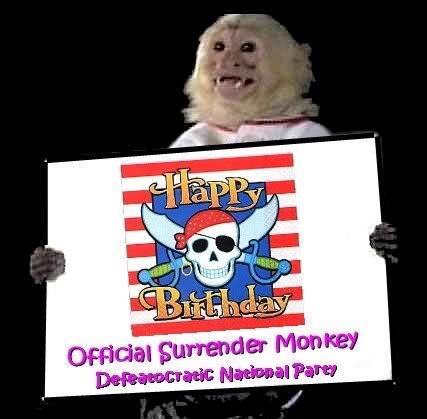 Yes, that is right, today is my birthday, and the Surrender Monkey has stopped by for the occassion. Surrendie took a look at ye olde hit counter, and was wondering if, as a birthday present, everyone can get me to 300,000?
The big 4-0 today. Going to be interesting, a bunch of friends and I are going to the North Carolina Zoo for the day. All these years in NC, and not one of us has ever been. Then the drinking starts

Do you have an interesting post? Well, go ahead and leave a trackback, with a reciprical link back to me. Others offering open trackbacks are over in the right sidebar, near bottom.

If you liked my post, feel free to subscribe to my rss feeds.